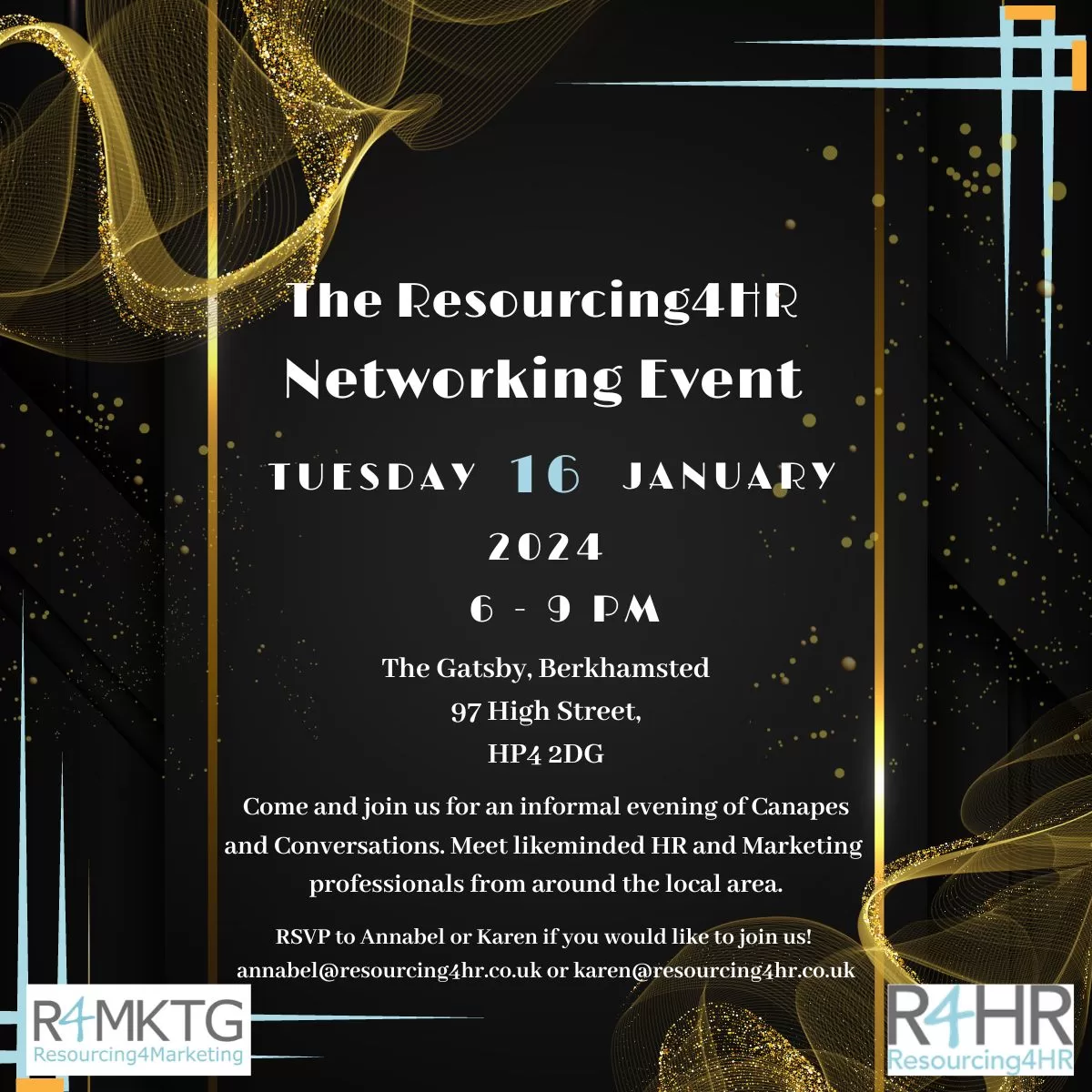 Resourcing4HR and Resourcing4Marketing are delighted to invite you to an evening of networking at The Gatsby, Berkhamsted on Tuesday 16th January 2024, from 6 to 9 PM. Let's kickstart 2024 together!
Our "Canapes and Conversations" evenings provide an informal platform for HR and Marketing professionals to connect, share knowledge, and expand their networks within the local community. It's our way of giving back and fostering relationships in a relaxed environment.
Meet like-minded professionals, share your expertise, and don't forget to bring along your HR or Marketing colleagues. The more, the merrier!
To secure your spot, RSVP to Annabel or Karen at annabel@resourcing4hr.co.uk or karen@resourcing4hr.co.uk with your name, colleague's name, and company.
The "Resourcing4" team is excited to welcome you and catch up in 2024!